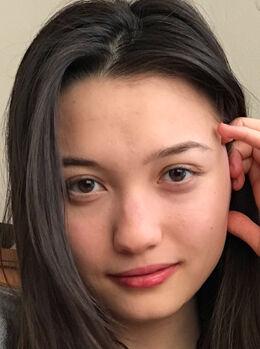 Throughout the past few weeks, the California wildfires have caused the state's air to move all around the Air Quality Index. Our sky became viral worldwide for its dark orange haze, an eerie "Sixth Extinction" sensation, as a massive layer of smoke blanketed the Bay Area and covered houses and cars in ash. Although California's nature has always been prone to wildfires, 2020's fire season seems worse, longer and faster than ever. In fact, according to the National Geographic, the amount of land burned in our state this year (currently approaching 4 million acres) is about eight times that of the 1970s. Climate change has been one of the key factors in increasing the presence of fires, as higher temperatures and less snow from the melting Sierras zap the moisture from vegetation, turning California land into feeding grounds for fires big and small.
Fossil fuels such as coal, gas and oil are primary players in global warming and climate change, as they release greenhouse gases, which trap heat in Earth's atmosphere from solar radiation normally reflected back into space. Two of the main culprits are methane (CH4), produced by the agricultural sector and mining/transportation of fossil fuels, and carbon dioxide (CO2), the result of carbon from fossil fuel combustion and oxygen. Due to global emissions having increased 10-fold since the 1900s, and an even sharper incline within the last 30 years, average global temperatures are bound to escalate.
Average global temperatures, which had remained stable until the industrial period, have increased by over 1 degree Celsius since then. Even minuscule changes in global temperatures have corresponded to immense shifts in the environment, proven to have dangerous consequences for the whole world, whether in wildlife, environment or us humans. Data from the Intergovernmental Panel on Climate Change predicts that a 2 degree Celsius rise in global temperatures will cause wheat production to decline by 16%, freshwater to decline by 17% and sea levels to increase by 50 centimeters.
Moreover, these widespread environmental degradations will continue to affect human health, whether directly or indirectly. Poor air quality, heat stress and increases in transmission of pests and diseases are all consequences of this climate crisis. This is especially damaging to developing countries, where not only are infrastructure and health systems still rudimentary, but the location of such countries are inherently those most affected by intense disasters.
The United States has a major responsibility in tackling this issue. Although it currently does not emit the most carbon dioxide (only second after China), as one of the oldest industrialized powers, the United States has produced more carbon dioxide emissions in total than any other country. And, the country has made changes. Innovations in clean energy and electric vehicles have helped lower greenhouse gas emissions, yet still keep the GDP rising at the same time.
Under the 2017 Paris Climate Agreement, the world aimed to keep the increase in average temperatures "well below 2 degrees from pre-industrial levels." However, current improvements and policies are not fast enough to keep that target in check. At this rate, the world is currently on a trajectory of a 3 to 4 degree Celsius rise in average global temperature. Scientists warn that even a 1.5 degree Celsius increase will have serious, unprecedented implications on every aspect of life, disasters and consequences to which we may not be able to adapt.
It has been proven that we can change, but the question is if we can do it fast enough and reverse the damage we have done. The once seemingly slow-motion global catastrophe is looming right at our doorsteps even more than ever. To limit the speed at which the Earth is warming up, countries must start implementing new technologies to decarbonize.
What can we individuals do?
One fundamental adaptation that every one of us can put into practice is to reduce our overall consumption. Perhaps substitute higher impact meat (beef and lamb), which are one of the largest contributors of methane, for more sustainable options such as chicken, fish and eggs. Try to drive less, carpool or take public transportation. Ask yourself if you really need that new gadget before buying.
It's not that we have to be perfect in our actions. Rather, we should be more mindful of our carbon footprint as a member of this planet. That way, we can live a little cleaner, and perhaps Mother Nature will thank us.
Let me end with an inspiring quote from the recently passed Justice Ruth Bader Ginsburg who said that a meaningful life is when "one lives not just for one's self but for one's community." We can't simply wait for others to change. Change begins with you.
Erika Pilpre is a senior at Aragon High School in San Mateo. Student News appears in the weekend edition. You can email Student News at news@smdailyjournal.com.
Credit: Source link