3 hours ago
I woke up in the middle of the night with ice crystals falling on my face. From inside the tent, through the covers, I heard a distant noise that seemed to be that of an animal sniffing.
Still stunned, I unzipped the sleeping bag and sat down. I started paying attention to the noises outside, without taking my eye off the spray can to scare away bears in front of me.
I heard the rapids of a nearby stream and the neighing of one of our horses, which grazed around Yellowstone National Park. Until I heard the sound of sticks breaking, as someone – or something – approached.
I opened the tent, came across the white mist that covered the prairie, and right after that, I saw the fresh footprints of a wolf on the ground, just inches from where I was sleeping.
A colleague who was by the fire said that a group of four wolves smelled my tent.
"It was just the mountains saying good morning," she added, putting the kettle back on the embers.
"After a visit like this, we will have an extraordinary day."
In 15 years working with scientists in the U.S. Rockies, I came face to face with grizzly bears, escaped forest fires, crossed rivers overflowing on horseback and discovered prehistoric villages. But I never thought of a wolf's visit as a blessing.
However, as the reddish sunlight illuminated the mountain ranges above us, I looked at the snow-covered fields and wondered what stories the mountains would reveal to us today.
As a mountain archaeologist, I study how past cultures lived at high altitudes and snow-covered environments above the so-called tree line – maximum altitude where vegetation can grow. Tourists often describe the frozen cliffs and gorges of the alpine landscape as hostile and scary.
But because I was raised at the foot of the Teton Range in Wyoming, right in the heart of the Rockies, I always felt at home here. In fact, at 3,000 meters in height is where I feel most alive.
However, it was only when I started exploring my yard with a different look that I realized that the mountains hide many stories that connect man to nature.
'Too hostile'
When I was a teenager, I spent summers guiding climbers across Wyoming. And, during a trip to the Cordillera Wind River, I found an arrowhead near our tents. The idea that 2,000 years ago someone else had camped in the same place, made me wonder why the mountains have always attracted humanity.
When I started college that fall, I tried to research the history of the mountains of Wyoming, but I could only find one reference in an old archaeological magazine: "the mountainous region was too hostile to house prehistoric people".
Several months later, I learned that a Wyoming archaeologist named Richard Adams had just discovered an entire prehistoric village just a few miles from where I had found the arrowhead. I contacted him, and was invited to participate in the village's excavation project.
Adams taught me that the mountains held ancient secrets waiting to be revealed. So I decided to exchange my climbing rope for a spatula, and started a new and exciting career in search of that mysterious past.
Today I manage projects in the mountains of North America – from archaeological digs to satellite surveys to locate prehistoric villages. A fascinating adventure. And sometimes I find it hard to believe that it all started with a casual discovery at the age of 17.
As many archaeologists have long considered mountainous regions too hostile to host ancient peoples, most mountain ranges remain largely unexplored.
However, for those who started to work among the highest peaks in the world, the high altitudes are fascinating unknown lands that are just beginning to be understood.
In the summer, my colleagues and I hike to the depths of the Rocky Mountains, from the icy peaks of the Wyoming Range to the high plains of Colorado. We have been looking for unknown villages, hunting apparatus, quarries and other evidence of life since approximately 13,000 BC (when the man is believed to have first arrived in North America) until today.
But, unlike archeology in general, there is something peculiar about our work: the clues we find are not always buried in the ground; sometimes they are frozen, trapped under the ice.
In mountain ranges around the world, ancient people used snow-covered fields, glaciers and ice sheets to hunt, store food and serve as bridges on inaccessible terrain. Like today's climbers, these ancient wanderers occasionally dropped personal items that, over time, became trapped and preserved in the ice.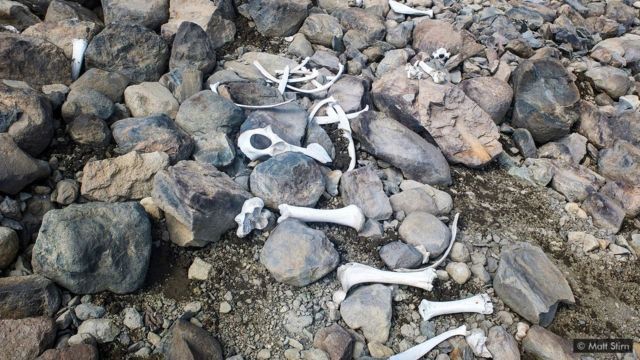 While we have discovered many prehistoric, non-biodegradable stone artifacts, our most fascinating discoveries are the so-called "ice plate artifacts", such as wooden arrows, leather and other organic materials that would have decomposed had they not been buried in a natural freezer.
These incredibly rare artifacts offer invaluable clues to a variety of aspects – from migration patterns in early mankind to prehistoric cuisine, as well as indicating how the environment and climate have changed over millennia.
But while there is so much scientific information trapped in the ice sheets, they are in imminent danger of disappearing forever.
Race against time
As global temperatures rise, mountain ice is melting at an unprecedented rate, and those perishable artifacts that have remained preserved for thousands of years are rapidly thawing and disintegrating.
So looking for relics on ice sheets is not only exciting – it's a real race against time.
In 2007, Craig Lee of Montana State University in the USA discovered a strange-shaped stick on a piece of ice that was melting 3,200 meters high in northern Wyoming.
After a more detailed analysis, he realized that the stick was actually the dart of a spear made 10,300 years ago. To date, it is the oldest frozen artifact ever found in the world.
Lee's unexpected discovery underscored the urgency to save these artifacts from thawing – and led to a race in the Rocky Mountains to rescue them.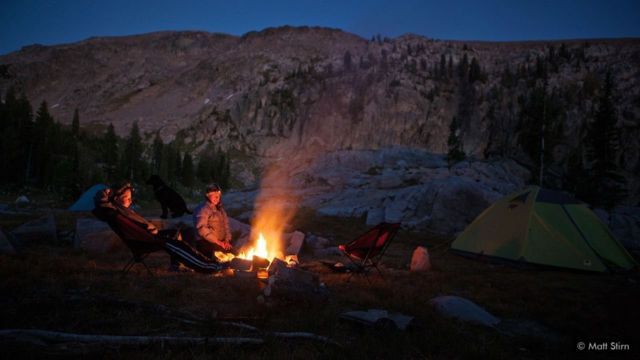 As more archaeologists have ventured into the American alpine tundra in the past decade, a number of artifacts have been discovered – from 1,300-year-old arrows to woven wicker baskets and wooden arches, revealing surprising discoveries.
Analysis of wood showed, for example, that prehistoric groups preferred certain species of trees to make their arrows; frozen pollen offered detailed paleoclimatic data, indicating that the tree line used to be much higher; and thawed manure seeds showed that, unlike today, the American bison lived at more than 3,000 meters in height.
A world of new discoveries has opened, but that window will not remain open forever. Given the large number of ice sheets and their remote location, we will never be able to reach them in time.
At a time when computers and satellites replaced machetes and helmets, many explorers lament that the age of discovery has ended. However, our expeditions have reproduced the practices of many peoples who lived in early North America.
As we venture into the depths of the mountains of one of the most remote places in the USA, we need to use horses to transport equipment and food up the slopes.
We set up wild camps overlooking turquoise lakes, harvest edible plants from nearby meadows, roast fresh game meat like wild moose or sheep at the campfire, and sleep under the stars. In many ways, following the same steps as the ancient peoples we are studying helps us to understand them better.
You never know that pieces of ice can reveal prehistoric items, so we spent our days hiking the mountain and exploring the mountain range in search of clues. When we see artifacts or bones of protuberant animals in the middle of the melting in summer, we carefully extract them and wrap them with gauze and plastic to protect them on the ride back on horseback.
In the lab, we photograph, do radiocarbon dating and identify each artifact before freezing it again in a museum or university repository.
The thrill of discovering a prehistoric stone bowl or an 8,000-year-old spearhead in the field is always exciting. But it is in the laboratory that we can learn about the fascinating stories behind these artifacts – like the meals that were prepared in these containers and where ancient people traveled in search of the stones they would use as a weapon.
Despite the countless blisters on my feet, icy nights and hordes of mosquitoes, I am grateful to call the mountains my office. Every time I find an artifact on the edge of the ice, I remember my small part in preserving the mountains and the history of mankind.
When I was a young hiker, I spent endless days exploring the peaks of the Teton Mountains and, at that time, I would tell you that I knew everything about them. But in the past 15 years, I have learned that no matter if you are in a familiar or unfamiliar environment, there will always be something more to discover.
In every corner of the world, there is a new and fascinating story waiting to be told.

Have you watched our new videos on YouTube? Subscribe to our channel!
These were the details of the news How global warming led to archaeologists' race for previously frozen treasures for this day. We hope that we have succeeded by giving you the full details and information. To follow all our news, you can subscribe to the alerts system or to one of our different systems to provide you with all that is new.
It is also worth noting that the original news has been published and is available at time24.news and the editorial team at AlKhaleej Today has confirmed it and it has been modified, and it may have been completely transferred or quoted from it and you can read and follow this news from its main source.

Credit: Source link